Custom Vinyl Fencing in Hillsboro, OR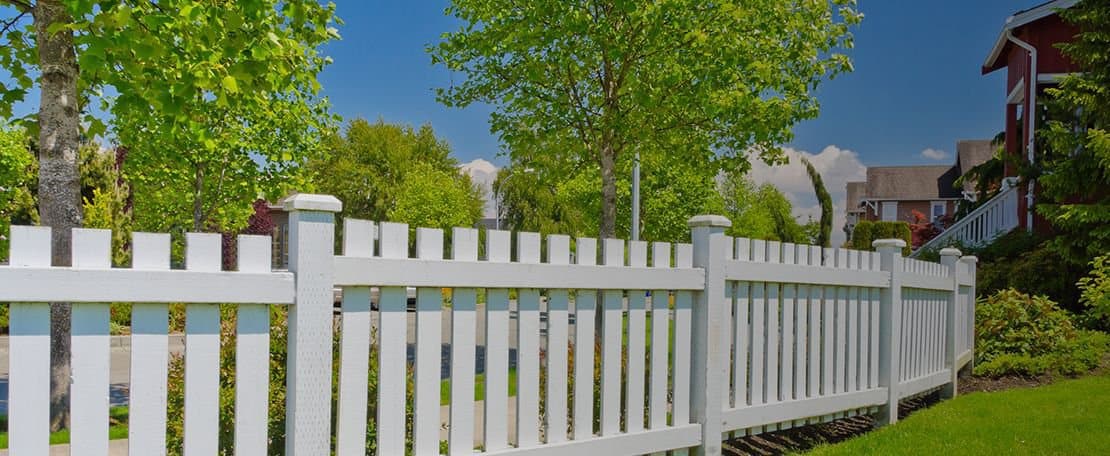 Not only can our experts at Dick's Evergreen Fence and Deck in Hillsboro help you design and install your fence — we can also help you select what fence material will best satisfy your needs. It can sometimes be daunting to select which type of material is right for your yard and purposes, which is why our design experts will help explain the advantages of different materials and work with you to select the best option. We provide a wide range of fence materials for every purpose and aesthetic, including vinyl fencing, cedar fencing and chain link fencing.
Advantages of vinyl fencing
If you're in search of affordable, low-maintenance residential fencing that still looks great, vinyl fencing might be the way to go.
Vinyl fences have become increasingly popular in recent decades due to their affordability and the range of options they offer. There is hardly any maintenance required to keep vinyl fences looking great and lasting for years to come. A seasonal rinse or simple cleaning with soap and water once in a while will keep the fence looking clean, and there's no need to paint the vinyl since it doesn't lose its color over time. Vinyl is resistant to pest infestation and doesn't require any chemical treatment or staining.
As for appearance, vinyl fencing comes in a variety of colors and is available in streaked or embossed, so it's easy to match the fence to your home or yard.
If you're unsure whether vinyl fencing is right for you, talk to one of our experts or explore our offerings in cedar fencing, chain link fencing, and ornamental fencing.
Vinyl fence installation in Hillsboro
At Dick's Evergreen Fence and Deck in Hillsboro, our skilled fence contractors can help you design and install a custom vinyl fence that's just right for your property. An on-site CNC router allows for job-specific customization, and most products are offered with a Limited Lifetime or 50-Year Manufacturer's Warranty (call for details). Extra vinyl fence options include:
Steel internal post and rail reinforcements
Custom powder-coated steel gate frames and posts
Authorized distributor for New England Arbors brand arbors
Custom trellises, pergolas, and arbors are also available
Our skilled fence contractors offer comprehensive installation to ensure your fence meets or exceeds your desires. Vinyl fencing is also relatively easy to install compared to other fencing, so if you prefer to install your fence yourself, we provide materials for retail purchase. Started in 1979, Dick's Evergreen Fence and Deck have decades of experience in fence construction to bring to every fence installation we do. Quality of material, craftsmanship, and service is at the heart of our commitment to our customers.
If you're interested in vinyl fencing and installation or want to explore other fencing types, call Dick's Evergreen Fence and Deck in Hillsboro today at (503) 640-7700!