Custom Vinyl Fencing in Hillsboro, OR
We Are the Vinyl Fencing Pros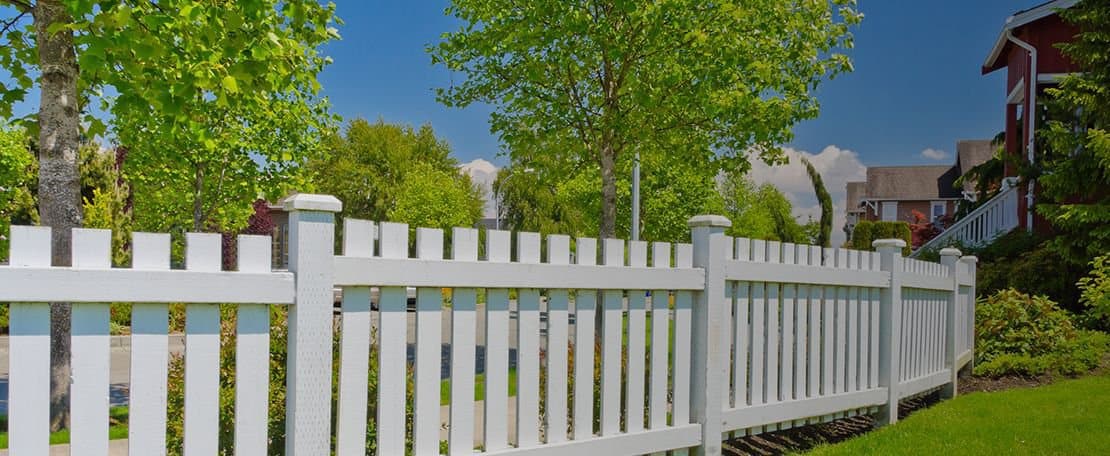 There are very few companies that can boast the same experience that we can here at Dick's Evergreen Fence and Deck. We have been in business since 1979, and in that time, we have only gotten better at what we do. We know firsthand the advantages that vinyl fencing holds for homeowners. We know that it is an affordable fence material and that it can be made to match your current outdoor decor. Compared to other vinyl fencing contractors in Hillsboro, OR, we put more time and effort into the consultation process. We know that you may have a lot of questions when you are tackling a new fence project. That's exactly why our design experts will explain all of your options and walk you through their pros and cons. Dick's Evergreen Fence and Deck is a local vinyl fencing company, and we have built professional relationships with the citizens of Hillsboro, OR that are as strong as the fences we have built for them. We would love to talk to you about all the vinyl fencing options we provide, so pick up the phone and dial our number today!
There for You Every Step of the Way
One of the things that separate us from other fencing contractors in the area is that we have our own design team that can help make your dreams a reality. From design to construction, we are there with you every step of the way. We also have an on-site CNC router that allows for an unrivaled level of job-specific customization. No matter what you have in mind for your new fence, we will be able to accommodate. We can offer extras like steel internal posts and rail reinforcements, powder-coated steel gate frames and posts, New England Arbors brand arbor products, customized trellises, customized pergolas, and more. Even if you prefer to handle your vinyl fence installation yourself, you can get all your materials from us! Whether you hire us for your fence installation or get your materials from us, you can count on quality and excellent customer service.
What benefits do Vinyl Fences Offer?
Why should you choose a vinyl fence over a traditional wood fence? How long does a vinyl fence last? Take a look at the answers to these important questions in the following list of vinyl fencing benefits.
Versatile Looks – If you want a new fence that can match the look of your existing fence, vinyl can be made to be streaked or embossed, so you have a wide variety of styles to choose from.
Pest-Resistant – Vinyl fences are protected with a very durable outer coat that is not only less attractive to pests than traditional wood – it stands up better to rot and termite infestation as well.
Affordability – Compared to certain species of wood, vinyl is much more affordable. Many people choose vinyl for their fence material because it is less expensive but can still add value to your home and improve curb appeal.
Low Maintenance – Vinyl does not absorb stains, debris, or dirt as much as wood does. That means it is very easy to clean and maintain. In most cases, all you will need to do to keep your vinyl fence clean is hose it off.
It Doesn't Discolor – Wood fences may need to be repainted often because they are very susceptible to UV discoloration, but vinyl fences maintain their color very well and usually don't need to be repainted.
Longevity – Did you know that a professionally installed vinyl fence can last between 20 and 30 years? We can make sure you get the most life out of your vinyl fence here at Dick's Evergreen Fence and Deck.
Get the Vinyl Fence of Your Dreams
 Are you ready to get your fence project started? Work with a team that can make your vision a reality. Get the vinyl fence you want by teaming up with the professionals here at Dick's Evergreen Fence and Deck!