Custom Steel Fencing and Ornamental Fencing in Hillsboro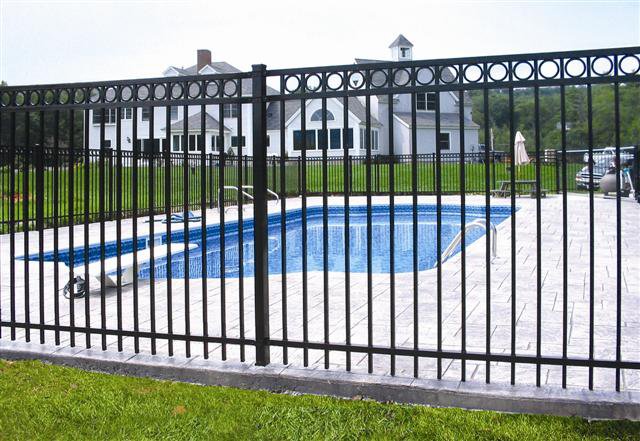 If you're searching for a strong, durable, and beautiful fencing option for your home or business, steel fencing or wrought iron fencing may be for you. At Dick's Evergreen Fence and Deck in Hillsboro, OR, we carry a wide range of fencing materials, from cedar fencing and vinyl fencing, to chain link fencing and steel fencing. Steel and ornamental fencing offer options for strong, protective barriers that are also beautiful and require minimal maintenance. Whether you want to install a security fence at your apartment complex, add ornamental touches to your yard, or simply select a low-maintenance, long-lasting fencing option for your yard, steel fencing or wrought iron fencing may be the right choice for you. Our team will consult with you about your needs and work to determine the best material for your home or business.
Advantages of steel fencing and wrought iron fencing
Steel fencing and wrought iron fencing are both known for their strength, beauty, and durability. Steel fencing is powerful and heavy, working well as a protective barrier or security gate; wrought iron fencing, meanwhile, works well for ornamental, decorative designs, and similarly serves as a strong protective barrier. Steel or wrought iron fences don't deteriorate, warp, or rot like wood fencing can, and typically require minimal maintenance over the years. Many homeowners particularly love the look of the patina that develops on wrought iron over time, giving your home an elegant, distinguished look.
Both steel fencing and wrought iron fencing are extremely heavy, requiring skilled professional installation and making them poor choices for privacy fences. Although steel fencing and wrought iron fencing are among the more expensive fencing options we have available, their durability and minimal maintenance requirements make them worth it in the long run.
Ornamental fencing installation in Hillsboro
At Dick's Evergreen Fence and Deck in Hillsboro, OR, we provide skilled installation of all types of fencing, including steel fencing, ornamental fencing, and wrought iron fencing. Our skilled fence contractors in Hillsboro will help you develop and design a custom steel fence or wrought iron fence, working with you to achieve your desired aesthetic or functionality. Whether you want a protective barrier that offers security or an ornamental fixture that completes the look of your home, our team can help build and install the right fence for your needs. We'll consult with you about the purpose of the fencing, your desired budget, and the overall aesthetic you're aiming for. Once we settle on the perfect design for your needs, we'll proceed with constructing and installing the fence, leaving you with the look you dreamed of.
Among our metal fencing alternatives, we also offer chain link fencing, an affordable, functional fencing option. Chain link fencing is ideal for enclosing large areas due to its affordability and minimal maintenance requirements. You can also choose from colors like green or black to soften the bare metal look.
Contact us today at (503) 640-7700 for a free estimate (except for insurance and/or real estate appraisal and negotiation. 1 to 2 weeks to receive quotes from the day the estimate was conducted.)  on steel and ornamental fencing!