Automated Gates In Hillsboro, OR
High-Tech Fencing Options You Can Trust
At Dick's Evergreen Fence & Deck, we understand that the security of your home or business is of the utmost importance. Our technologically advanced systems are customizable in both style and purpose and consistently line up to the highest standards in our industry. We offer countless designs and a wide array of options for the level of security you desire. Choose our locally designed steel gates to encourage the safety of you and your family.
We oversee every detail of the process, including: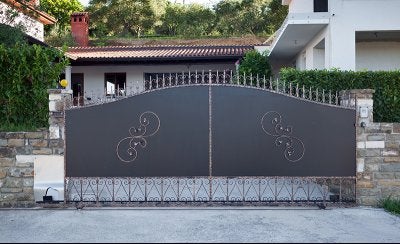 Design
Installation
Operators
Access controls
Entry features
Appearance is a crucial factor in safety, and our gates are the ideal way to ensure your home or business gives the impression of absolute security! We have served countless homeowners and business owners for many years, so get a hold of our staff today to get started. Contact our Hillsboro fencing office at (503) 640-7700 for your free estimate.