Deck Railing Installations in Hillsboro, OR
Custom Railing Services by Dick's Evergreen Fence and Deck
There is a wide variety of deck railing materials available to your Hillsboro, OR home. At Dick's Evergreen Fence and Deck, we provide high-quality, professional deck railing installations so you can keep your home beautiful and safe. The aesthetics of your deck don't stop at its boards and shape – they also include your railings. It's important to choose your railing that compliments your deck, house, and layout, all while keeping your family safe. We have plenty of great materials for your deck, including composite, vinyl, wood, aluminum, and cedar. Get started talking about your new deck railing by visiting our showroom or giving us a call. We offer free estimates on all our work, except for insurance and/or real estate appraisal and negotiation. 1 to 2 weeks to receive quotes from the day the estimate was conducted.!
Composite and Vinyl Deck Railing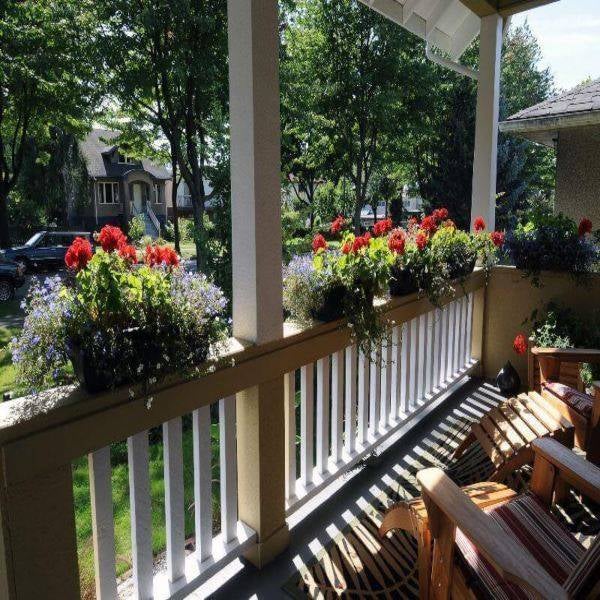 Composite and vinyl are among the most popular materials for deck railings due to their durability, strength, and affordability. They're also both low-maintenance, which is why we see so many customers choose these options. These materials allow you to enjoy your beautiful deck without worrying about having to stain, paint, or seal your decks every year. All you need to do is make sure it stays clean, requiring a quick and painless hose bath about once a year. Composite and vinyl deck railings don't sacrifice form for function either. Both materials open you up to a large possibility of styles and sizes. You can build all types of colors and even faux wood motifs to keep your deck interesting and timeless. Finally, these materials are strong and durable. Vinyl is made from PVC, one of the strongest materials available, reinforcing its popularity among Hillsboro homeowners.
Aluminum Deck Railing
If you want an affordable and lasting material to keep your deck safe, aluminum is a perfect choice. Aluminum deck railings are timeless, adding a stylish element to your deck and home that will stand up through all eras of home design and styles. Additionally, they're affordable. When most people think of strong material, they think metal, and aluminum is the perfect material to stand up to years of weather and wear and tear without showing signs of distress or damage. They don't splinter, split, rot, or warp like wood and steel railings. Plus, you have a wide choice of colors and finishes to customize your deck to your liking. Finally, aluminum deck railings are incredibly easy to maintain. They require very little upkeep, letting you enjoy the view from your deck for years without worrying about routine maintenance like staining and polishing.
Why Choose Dick's Evergreen Fence and Deck?
For starters, we've been proud to serve our community with premium fencing and decks in Hillsboro since 1979. Dick's Evergreen Fence & Deck's years of experience and friendly, knowledgeable staff make us the clear choice when it comes to improving the looks of your home. We only work with high-quality and affordable materials we would trust in our own homes. You deserve the best when it comes to expanding your living space in your backyard. And you also shouldn't have to pay an arm and a leg for it. That's where we come in. All of our services come standard with a free estimate, so you can feel free to shop around. But we bet you won't find pricing and experience better than us. To learn more about deck railing and what materials to choose, visit our showroom or call us today. Our team is happy to help you find the perfect fit for your home. Contact us today to get your free estimate!